Swimming Pools Rancho Palos Verdes CA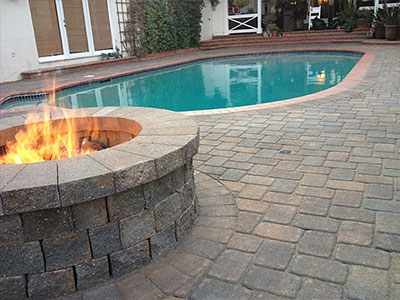 Swimming pool construction is a significant project for which you need the services of proven and expert professionals. The company should be able to provide customized services to meet your specific requirements.

They should also be knowledgeable about the various products available on the market and have a good understanding of the latest swimming pool design trends. Aside from this, they should have the techniques and technology necessary to build a swimming pool that is resilient, aesthetically appealing, and easy to maintain.

We at Swim-Rite Pools have handled remodeling of hundreds of swimming pools in Rancho Palos Verdes, CA. Our expertise in this space allows us to offer clients custom solutions that meet their specific needs. Whether you want new pool tile installation or need new coping, we have the expertise to tackle this job for you.


Custom Swimming Pools
We are a company that has been operating in this sector for many years. We know that our clients want to be sure that the structure we design and build for them will be a true reflection of their preferences and lifestyle. After all, a pool occupies a large portion of your yard space. Not only does it need to be designed with attention to detail, but the poolscape requires proper planning too.

We offer a wide range of pool design and build solutions, and you can be sure that every aspect of your swimming pool will meet your specific needs. We survey the available space, determine which swimming pool plans and layouts will work best for you, and discuss these technicalities. Our designers will also show you various material options so that you can make the right choice for your poolscape and pool coping.


Pool Design Ideas and Refinishing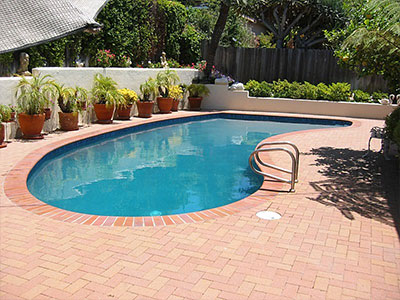 Every landscape or yard area will have a specific design and theme. So when we are installing your swimming pool or remodeling the existing one, we keep this aspect in view. This approach helps to create a cohesive look in your outdoor spaces. Depending on the styling of your landscape, we can create swimming pool designs and plans based on styles such as contemporary, Moroccan, exotic, tropical, Mediterranean, etc.

If you need an existing swimming pool refinished or re-plastered, we can handle that job as well. There are many different refinishing materials available on the market today such as quartzscapes, bedecrete, stonescapes, and jewelcapes.


Cost-Effective Swimming Pools
We are a company focused on providing high-quality services to our clients. We use top quality materials in the work so that your swimming pool feature can weather the elements and ensure exposure to chlorinated water, regular wear, and tear and provide years of trouble-free service. While we offer outstanding high-quality solutions, you will find that we maintain a very competitive swimming pool design cost.

If you are looking for high-quality remodels of swimming pools in Rancho Palos Verdes CA, we are the company to call. Feel free to contact us at 310-704-8105 or drop us a line via this Online Form, and we will respond within the shortest possible time.