Pebble Finishes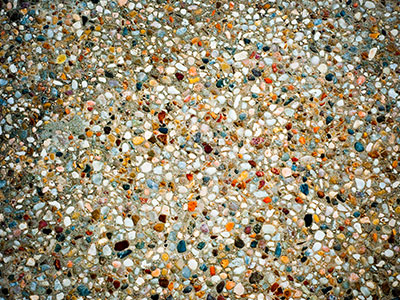 Aggregate pool finishes are fast becoming popular features of most pool installations today. These finishes look great, are resilient and last long. While there are different brands of pool finishes, the products that Stonescapes provides have stood the test of time. You can find these pool pebble finishes in commercial and residential pools.

We at Swim-Rite Pools have handled a significant number of pebble pool finishes installation projects for clients in Torrance, Redondo Beach, and Hermosa Beach. Word of our expertise has spread to Manhattan Beach, Rancho Palos Verdes, Palos Verdes Estates, as well as Palos Verdes Peninsula.

Our creations adorn numerous properties in Rolling Hills, San Pedro, Lomita, and we cater to clients in the surrounding areas as well. We work closely with our clients to turn their landscape vision into a reality with our custom boulder settings, creating a very natural look in their landscape.


Custom Designed Pool Pebble Finishes
We recognize that different clients have different requirements. It's why we work very closely with you to understand your vision and ideas. Based on these initial discussions, we provide pool finishes that meet your needs and fit into your budget. Stonescapes has a range of aggregate pool finishes options that lend a very rustic and earthy look to your pool. There are a number of benefits to opting for this finish such as:


A pebble-bottomed pool or spa can turn the simplest of pool designs into something very unique and stunning.
Stronger than traditional pool surfaces
Produced with top quality materials
Very easy to maintain
StoneScapes pebbles resist wear, staining and etching
You get a very dependable, consistent color
These colored pool pebbles combine durability with beauty to create stunning finishes
Pebble finishes are very easy on hands & feet
Types of Pebble Finishes
You can choose from a range of colors and shades to achieve the exact look you want. The colors you can choose from include:


Aqua Blue
Aqua Cool
Sand
Caribbean Blue
Tahoe Blue
Tropics Blue
Midnight Blue
Black
Cameroon
Zanzibar

The miniature beads create exclusive and stunning finishes and you can use a combination of materials to achieve the look you want in your pool or spa. Since there are so many different varieties and themes to choose from, we have detailed discussions with you, providing you all the information you need about these products.


Specialized Pebble Finishes Installations
The secret to having the right color water in your pool depends on the pebble color/s you choose. A gray, white or blue pigment will give you cool blue colored water; Black, tan, brown and green pigments will give a darker green color to the water. These details make all the difference to the appearance of your pool and its immediate surroundings. We work meticulously; installing these mini stone finishes in line with industry standards. When you hire us for your next pool pebble surfacing project, you can rest assured that you will have the pool of your dreams.

If you are looking for high-quality Stonescapes pebble finishes we at Swim-Rite Pools are the professionals to contact. The number to call is 310-704-8105. We assure you of the best services at the most competitive pool pebble installation cost. You can also send us your project details via this Contact Us form and we will revert shortly.