Pool Designer Rolling Hills, CA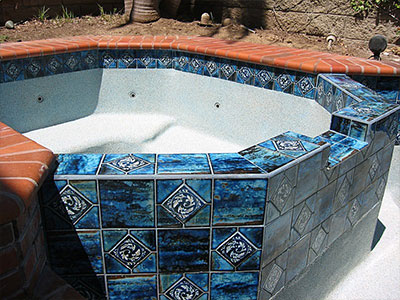 Installing a pool on your property isn't a simple project. This feature requires a significant amount of planning. Only a skilled and experienced pool designer in Rolling Hills, CA, would be able to discuss your requirements, understand your needs, and provide you with solutions that are in line with them.

When you start looking for companies that offer pool designing and construction services, there are many in the region. However, it is crucial to make sure that the operator you hire would be able to provide customized services that fall within your budget.

Not only do you need a feature that will be cost-effective, but of high quality and durable enough to last for many years. However, this isn't all. Many other aspects need to be kept in view while designing a swimming pool. If you want a custom-designed pool that is a true reflection of your preferences and lifestyle, Swim Rite Pools is the company to contact.


Pool Redesigning Services
We are a leading pool designer in Rolling Hills, CA. Over the years, we have handled a significant number of projects for clients across the region. Our expertise lies in designing and installing various features during pool remodels on residential properties such as pool coping and water features. We customize our solutions and make sure that clients get the types of solutions they need.

Not only are we very skilled and experienced, but we also have pool designers that are very creative in their approach. It means that all the features we design for you will have a unique touch. A well-designed pool will function correctly, offer you the functionality you need while improving the aesthetics and value of your property.


Pool Surface Refinishing
If you feel that your swimming pool is looking a little old or dated and you want a new look on your property, you should consider getting your pool refinished. When you hire an experienced pool designer in Rolling Hills, CA, like us, you can rest assured that we will provide you all the information you require about the different types of finishes available.

You can choose from materials such as beadecrete, stonescapes, jewelcapes, quartzscapes, and more. We also offer swimming pool replastering, and complete remodeling solutions and our designers will provide their inputs and insights so that you get truly dramatic poolscapes.


Swimming Pool Design Ideas
When we are handling any swimming pool design project for our clients, like a spa addition or new pool fence; we use our creativity and skill to offer different types of design options. If you have a specific idea about the theme that you want in your poolscaping, we will adhere to that. On the other hand, if you are not very sure about which kind of styling will look best, we can give you various options such as tropical, contemporary, modern, Moroccan, exotic, and more.

If you are looking for a reputed and reliable pool designer in Rolling Hills, CA, we are the company to call. Feel free to contact Swim Rite Pools at 310-704-8105 or drop us a line via this Online Form, and we will respond within the shortest possible time.